Safety and Satisfaction is our mission
Coffey Electric has been providing electrical services to businesses, homeowners and contractors in Brunswick and coastal Georgia since 1997. We are a family of employees that strive to provide outstanding service, quality workmanship and to grow long standing relationships. Coffey Electric's success is based on strong business to business relationships.
We are licensed, bonded and insured for your protection, and we provide service to Brunswick, St. Simon's Island and Jekyll Island as well as surrounding counties.
Residential
Lighting
Ceiling and Exhaust Fans
Smoke/CO2 Detectors
Outlets and Switches
Electrical Panel Upgrades
Electrician Installation
Remodeling and Additions
Emergency Power Transfer Switches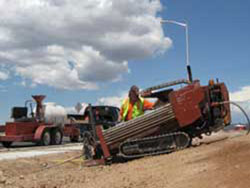 Underground Utilities
Allows underground connections to be repaired or established without compromising historic landmarks, disrupting vehicle and pedestrian traffic or damaging the environment; all while requiring virtually no post installation restoration.
Commercial
Structured cabling systems
Architectural lighting
Restaurant kitchens
Underground distribution
Electrical Upgrades
Automated control systems
Remodeling and Additions
24 hour emergency service available
About Coffey Electric
Coffey Electric has been providing electrical services in residential, commercial, and industrial electrical construction and repair in Brunswick and coastal Georgia since 1997. Coffey Electric's skilled electricians bring the knowledge and experience needed to troubleshoot and solve any electrical problem. We are committed to 100% Customer Satisfaction and always practice SAFETY1st!
Commercial and Industrial electrical installation and maintenance and repair
Coffey Electric delivers construction projects on schedule and on budget. We offers solutions to design and install safe and effective lighting and electrical systems for offices, retail centers and commercial projects throughout southeast Georgia.
We provide a complete range of electrical residential services
Service & Panel Replacement, Ceiling Fans Installed, Troubleshooting & Repair, Electrical Code Corrections, Hot Tubs & Spas, Wired 120 & 220 Volt Circuits, Outlets & Switches Installed, Range, Dryer & Air Condition Circuits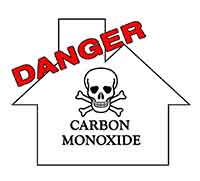 Carbon monoxide (CO) is a deadly, colorless, odorless, poisonous gas. It is produced by the incomplete burning of various fuels, including coal, wood, charcoal, oil, kerosene, propane, and natural gas. Products and equipment powered by internal combustion engines such as portable generators, cars, lawn mowers, and power washers also produce CO.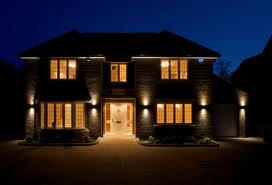 Lighting – Indoor, Security & Landscape
Our electrical contractors are all licensed and ready to take on any electrical problem you may have. When you call us, we'll go through and find the problem and educate you on what happened as we repair it.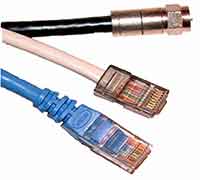 Structured Wiring
If you are thinking about remodeling your existing home or building a new home, it is the perfect time to future proof your home by installing a structured cabling system. A structured wiring system starts at a central distribution panel. Outside services, such as cable, satellite, phone lines, and broadband internet tie in to the distribution panel.
3575 Darien Hwy | Brunswick, GA 31525 |

912.267.9648